Product Overview
Resources
VAVOOMB™ is the mobile operators' answer to OTT-based voice and messaging services.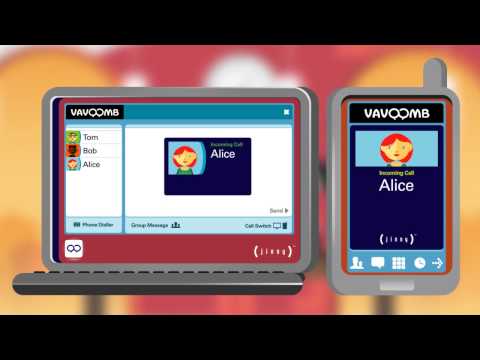 VAVOOMB is the subscribers' answer to poor quality, insecure, uninteroperable, unreliable OTT voice and messaging services.
With VAVOOMB, operators no longer need to fear OTT services – they can now provide a single identity, unified rich communications service to their users that is reliable, interoperable, secure and that works across any device, any time, using any network.
Key Benefits
Increase ARPU and customer loyalty
Leverage the concept of OTT services
Attract new subscribers
Increase revenues
Key Features
VAVOOMB is a single identity, multidevice, unified rich communications solution that allows users to access their services using their smartphone, PC/laptop and tablet devices. The platform features an extensive array of voice and messaging services including circuit- switched and VoIP voice calls, SMS and Instant Messaging (with RCS 5.1 interoperability in the next release).
VAVOOMB Client Apps
LTE/IMS ready
Network Interfaces
VAVOOMB Feature Server
Key Subscriber Benefits
Single Identity across multiple devices
Flexibility
Enriched Instant Messaging